Charleston South Carolina.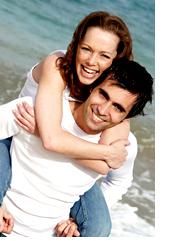 Over 4 million people visit the Charleston SC area every year making it one of America's favorite vacation spots. Charleston is historic and romantic with a focus on southern hospitality. The city of Charleston South Carolina sets in a low-lying peninsula between the Ashley and Cooper River as they flow into Charleston Bay.
Charleston situates in South Carolina's Low Country which actually extends from Savannah, Georgia and extends up the South Carolina coast north of the Charleston area. There are an almost endless series of small streams and creeks that interlock creating a chain of swamps that are home to native wildlife and lush greenery.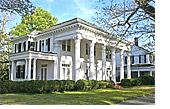 Architecture here is truly an historic visual feast surrounded by lush, colorful gardens. There are over 800 historic buildings many of which are Pre-Revolution era and more than 600 were built before the 1840s. Many are antebellum mansions that stood guard over plantations that existed centuries ago. Charleston boasts an abundance of antebellum houses that have bee converted to stately bed and breakfast inns that set along cobblestone streets and show-off their courtyard gardens to the millions of tourists that come to the see these historic masterpieces every year.
Best Time To Visit Charleston.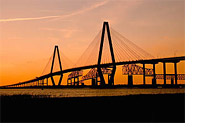 Most vacationers visit Charleston during the Spring months when temperatures are the most comfortable and the colorful azaleas, jasmine and the magnolia and dogwood trees are in full bloom. But the weather is Charleston is great all year with summer temperatures averaging about 82 degrees F. See our seasonal average weather chart which also shows sunrise and sunset times. Read more about Charleston and Charleston's history. Check out our Charleston articles for even more information.
---

Charleston SC Hotels.

We make hotel selection in the Charleston area easy by offering a wide selection of hotels in Charleston, North Charleston, Mount Pleasant, Summerville and hotels on the barrier islands including the Isle of Palms.

---

Charleston Bed and Breakfast.

Bed and breakfast inns are almost endless in the Charleston area. Choose from B&Bs in Historic Charleston or those with beach and ocean views,at Folly Beach, Kiawah Island, Isle of Palms or Seabrook Island.

---

Charleston Area Restaurants.

Expect southern cuisine and soul food. After all, Charleston SC is in the heart of America's south. That means rice, greens, okra, shrimp, crabs, corn, beans and fresh seafood. Of course, vacationers will find flavors that will satisfy all tastes and styles.

---

Things To Do and See in Charleston.

Besides specific Charleston attractions, including Ft. Sumter, Museums, and Annual Celebrations, choose among different ways to see Charleston including sightseeing tours, fishing and boat charters.

---

Charleston Attractions.

With over 300 years of rich history, there are plenty of attracations in and around the Charleston SC area including Fort Sumter, museums, mansions, the Historic District of downtown Charleston and Battery Park.

---

Charleston Shopping.

From antiques, souvenirs, gifts, galleries and clothing, you'll find world class shopping including large shopping malls, outlet centers and boutiques in and around Charleston. King Street is the antique district.

---

Charleston SC Real Estate.

If you're considering moving to the Greater Charleston area, our participating real estate agents will find the perfect home for you in Charleston, Mount Pleasant, North Charleston, Kiawah Island and other metro communities.

---

Charleston Weddings.

Make your marriage a special memory by combining your wedding, honeymoon and a vacation for your wedding party. Find wedding professionals in our Charleston Wedding Guide from planners to wedding venues.

---

Vacation and Tourism Connections.

Consider Dream Charleston your one-stop source to all touris info about Charleston that will help plan your trip to Charleston South Carolina to create a a memorable vacation experience.

---

Charleston Solutions....Quick.

As a convenience to residents and vacationers, we include connections to service providers in the Charleston area including Home and Garden sources, day spas and even Charleston lawyers.

---

Our visitors often use misspellings and abbreviations for Charleston,
South Carolina including Charlston, Carlina, SC, So Carolina, So Car. Users
also use Low Country or Lowcountry to describe Charleston.
Those words are included for user convenience.