Charleston's Best Attractions.
Charleston, South Carolina is loaded with attractions including over 1400 historic buildings in its Historic District alone! Just one Charleston vacation can't possible cover every single attraction so careful planning is key.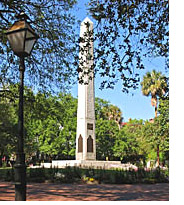 Some of the best attractions in Charleston are similar to one another which mean you may be able to get a taste of each of the area's highlights. For example, numerous plantations and gardens are open for tours. While each has their own special charms, you might choose to visit just one instead of all of them. Likewise, pick one historic mansion, one historic church, one or two museums focusing on your favorite historic era, one fort, one barrier island, and so on.
The Historic District can't be ignored. An amazing assortment of historically significant buildings is packed into the narrow streets. Plan to spend a day wandering these streets and touring a few that grab your interest. Guided tours cater to your every whim whether your interest is in Charleston's ghosts, Civil War buildings, historic homes, or churches.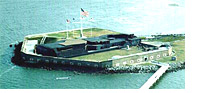 Among the best attractions in Charleston, is Fort Sumter National Monument. The ruined remains of the scene of the first battle of the Civil War are accessible only by boat. You can learn about the history by visiting their educational center before boarding the ferry to Fort Sumter.
Patriots Point Naval and Maritime Museum is another one of Charleston's best attractions. Here you can board the USS Yorktown, a 900-foot aircraft carrier and tour the decks. You'll see dozens of WWII fighter planes and bombers. In addition, the museum is home to the USS Laffey, USS Clamagore, and USCG Ingham as well as the Medal of Honor Museum.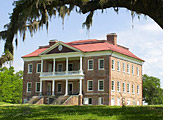 Drayton Hall is one of the best plantations in Charleston with its National Historic Landmark status and sprawling gardens. You can tour the home, wander the gardens, stroll along the river's edge, and reflect on slavery at the African-American cemetery.
The beaches in the Charleston area are some of the best attractions with white sand, sand dunes, sea turtles, lighthouses, piers, and a variety of beach activities sure to enhance any vacation. You'll have plenty of choices to choose from as Charleston is surrounded by barrier islands featuring miles of coastline. If you want to surf, head to Folly Beach. If solitude is more your style, Sullivan's Island is the place to go. No matter which stretch of sand you call your own for the day, slather on the sunscreen and enjoy!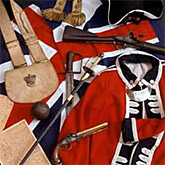 One of the best attractions is one of the oldest – the Charleston Museum. This museum has the distinction of being America's first museum and is a must for any history buff visiting the Charleston area. The museum covers it all: cultural history, natural history, and war history. From fossils to elegant displays of Charleston culture and access to historic houses, you'll find everything you need to learn about the rich, centuries-old history of the lowcountry.
No matter how you spend your leisure time during your Charleston vacation, you'll come away with an appreciation for the preservation efforts that have made the entire area a living museum.



Our visitors often use misspellings and abbreviations for Charleston,
South Carolina including Charlston, Carlina, SC, So Carolina, So Car. Users
also use Low Country or Lowcountry to describe Charleston.
Those words are included for user convenience.