Charleston South Carolina
Charleston, South Carolina is a seaside city steeped in history and charm. It is the second largest city in South Carolina, behind Columbia SC. The greater Charleston area is composed of distinct and vibrant communities including North Charleston, Mt. Pleasant, Sullivan's Island, Folly Beach, Isle of Palms, Kiawah Island, and Seabrook Island.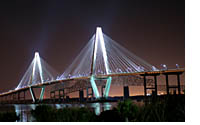 This area has a rich history dating back to 1670 and encompassing major historical wars. Thanks to forward thinkers back in the early 1900s, much of Charleston is preserved with thousands of historic buildings and sites. Walking through the historic district is like taking a step back through time.
Charleston has survived the American Revolution, the War of 1812, and the Civil War as well as pirates, hurricanes and social revolutions. She still bears the scars yet a spirit of renewal makes this city special. The people who call Charleston home are a gracious, proud group who takes tremendous care in the preservation of the past and the hope of the future. Historic buildings are so well-preserved they look as if they were built yesterday. Preservation extends beyond the homes and historic sites as well. Marshlands and wildlife sanctuaries ensure that biology is persevered too.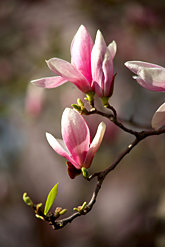 Magnolia blossoms, azalea blooms, wisteria vines, palmettos, and Spanish moss draped oak trees combine to create a palette all their own with a distinct South Carolina flair. The area is made up of barrier islands, Charleston harbor, and numerous waterways. Bridges connect the islands making getting around easy. The low country, as this area is called, is flat and wet. Marshlands, rivers, and beaches are abundant as are the animals that make these habitats their home.
Charleston has long been known as the cultural capitol of the south. Today, that title still stands with ballet companies, a symphony orchestra, and many community theatre groups calling Charleston home. In addition, the Gibbes Museum of Art and various art galleries display impressive collections of fine art. To top it off, architectural preservation makes the entire area a feast for the eyes. In its heyday, Charleston was the wealthiest and most cosmopolitan city in the colonies loaded with rich merchants and plantation owners. As it is today, Charleston of yesterday was a tourist destination attracting visitors with its culture, wine, dancing, and imported luxuries.
Over eight million tons of cargo travel through the Port of Charleston annually. This port is the fourth largest container port in the nation and is the largest on the southeast Atlantic coast as well as the Gulf coast. Approximately 17,000 people are employed either directly or indirectly through the Port of Charleston.
Each community in the area offers a unique charm all its own. From the "Edge of America" (Folly Island) to resort living, these communities offer it all. Bedroom communities, resorts, funky beach towns, historic homes, and sprawling plantations can all be found nearby.
A warm climate keeps the winters mild, the springs spectacular, and the summers fairly warm. Sea breezes and plentiful beaches make the hotter summer days tolerable. The average temperature in January is about 55 degrees while July sees temperatures averaging 82 degrees. See our Charleston Weather Chart.
Interesting Reading About Charleston:
Kiawah Island Golf Resort
Shopping On King Street
Alligators in Charleston SC
Getting Married in Charleston
History of Charleston SC

Our visitors often use misspellings and abbreviations for Charleston,
South Carolina including Charlston, Carlina, SC, So Carolina, So Car. Users
also use Low Country or Lowcountry to describe Charleston.
Those words are included for user convenience.