Seabrook Island South Carolina.
Seabrook Island is a private resort island community located about 35 miles away from the historic city of Charleston. Remote, yet city-close, you'll find an island paradise with wide, uncrowded sandy beaches and beautiful sand dunes along with resort amenities. You can truly get away from it all yet remain close enough to satisfy all of your Charleston vacation destinations.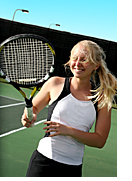 Whether golf and tennis are on the agenda or a day at the beach, your day will be loaded with fun. Horseback riding and wildlife viewing are popular excursions as well. A full-service marina and yacht club accommodate yachts up to 200 feet and allow visitors to charter fishing trips, sailboats, runabouts, and ocean cruisers.
Two championship golf courses entice golfers to hit the links while the Seabrook Island Club provides vacationers with two shimmering pools, a game room, fitness center, and miles of sandy beaches. Here you can rent bikes, rollerblades, boogie boards, and crabbing and fishing equipment. Pack your bags and rent the rest during your Seabrook Island vacation.
One of the widest beaches you'll find in all of the Carolina shoreline is North Beach. This beach features rolling sand dunes that slowly give way to a huge stretch of white sand leading to the ocean. Pelican Beach is a popular location for beach weddings, outdoor events, beach activities, and watching the sun set over North Edisto River Inlet.
Accommodations on the resort include cottages, villas, private home vacation rentals and bed and breakfast inns. You won't find hotels or high-rise condos here. The Seabrook Island Resort is a private gated beachfront community offering homes for sale along with vacation rentals. This thriving community on a secluded and remote island offers the best in resort living. Seabrook Island real estate and properties are readily available if you want to make your home here. Enjoy natural beauty in an exclusive, private community.

Our visitors often use misspellings and abbreviations for Charleston,
South Carolina including Charlston, Carlina, SC, So Carolina, So Car. Users
also use Low Country or Lowcountry to describe Charleston.
Those words are included for user convenience.