North Charleston South Carolina.
When planning your Charleston vacation don't overlook North Charleston with its close proximity to area attractions, restaurants, shopping, entertainment, and nearly 4,000 vacation accommodations including bed and breakfast inns for style, for any budget.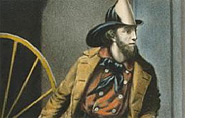 In addition to being a central base for visiting Charleston, North Charleston offers many of its own attractions including the North Charleston and American LaFrance Fire Museum and Education Center, the Golf Club at Wescott Plantation, the North Charleston Coliseum, and the Charleston Area Convention Center Complex. North Charleston also offers golf, fishing, beach access, water sports, hunting, parks, tennis, barrier islands, and forests.
The North Charleston and American LaFrance Fire Museum and Education Center features a collection of eighteen antique firefighting vehicles including a hand-operated fire pump and two horse-drawn steam engines. A talking robot, interactive exhibits, and the chance to slide down a fire pole will keep the little ones entertained.

Head to the Frances Beidler Forest and see a swamp as nature intended. This swamp is the world's largest virgin cypress-tupelo swamp forest. Here you'll find a sanctuary composed of 11,000 soggy acres. Ancient trees soar over blackwater streams and provide a habitat for a wide variety of wildlife. A boardwalk takes you deep into the swamp where you can experience the beauty firsthand.
South Carolina has become a premier golf destination with many of the best golf courses right here in North Charleston. Coosaw Creek Country Club and the Golf Club at Wescott Plantation are just a sampling of the golf courses you'll find in the area. Not only do these country clubs offer world-class golf but gorgeous backdrops for weddings as well.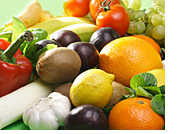 If shopping is your thing, head to the outlet mall and find bargains galore or spend your morning at the Farmer's Market where you'll find locally grown, fresh produce, specialty items, entertainment, and special events.
North Charleston is a booming residential area with sprawling neighborhoods and new developments. If you're looking for North Charleston real estate, you'll find exceptional homes suitable for both the first-time buyer as well as luxury homes. Many communities feature jogging trails and fitness centers reflecting the area's active lifestyle.

Our visitors often use misspellings and abbreviations for Charleston,
South Carolina including Charlston, Carlina, SC, So Carolina, So Car. Users
also use Low Country or Lowcountry to describe Charleston.
Those words are included for user convenience.