Mt. Pleasant, South Carolina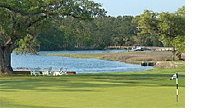 The coastal community of Mt. Pleasant, South Carolina is known for shrimp boats and fresh seafood, moss-draped oaks, gorgeous plantation homes, championship golfing, historic sites, sunny beaches. This charming town is a fantastic place to plan a Charleston vacation or perhaps settle down and call home.
During your stay in Mt. Pleasant, be sure to include a stop at the Boone Hall Plantation where you'll be transported three hundred years back in time to an era of both elegance and angst. On your approach, you'll travel through a corridor of massive oak trees leading to the plantation where you will be able to tour slave cabins, the plantation home, smokehouse, butterfly gardens, stables, and dock house. Guided tours and friendly docents ensure that all of your questions are answered.

Mt. Pleasant is loaded with history. Whether you're a Civil War buff or interested in history in general, you'll find plenty of historic sites to satisfy your curiosity. The Patriot Points Naval and Maritime Museum is home to the "Fighting Lady" – the aircraft carrier officially known as the USS Yorktown. In addition, you can see the submarine Clamagore, destroyer Laffey, a Vietnam-era Naval Support Base re-creation, Navy Flight Simulator, and a variety of vintage aircraft displays and exhibits. Also featured here is the Congressional Medal of Honor Museum.
The Historic Old Village of Mt. Pleasant is a National Register District packed with historic churches, colonial homes, antebellum period homes, and one-of-a-kind shops and boutiques. Stroll down Pitt Street to the heart of Old Village and stop in for an old-fashioned ice cream soda. You'll love the charm this district offers. Within the district is Alhambra Hall – a perfect location for your wedding or special event. This majestic building overlooks a waterfront park that showcases Charleston Harbor.
Visit the Charles Pinckney National Historic Site and learn the story of the "forgotten founder". Pinckney was one of the principal authors of the constitution. Take a self-guided tour through the home or wander through twenty eight acres of plantation gardens, archeological digs, walking trails, and outdoor exhibits.
Another highlight of Mt. Pleasant is its proximity to the beach! The only access to the wild and beautiful barrier islands of Sullivan's Island and Isle of Palms is through Mt. Pleasant. From the quaint and charming Sullivan's Island to the more developed Isle of Palms, you're sure to find the perfect beachside attraction.
Lodging in Mt. Pleasant ranges from charming bed and breakfast inns to hotels, motels, and full-blown resorts. If you're planning a lifetime here, homes are available for any taste and any budget.

Our visitors often use misspellings and abbreviations for Charleston,
South Carolina including Charlston, Carlina, SC, So Carolina, So Car. Users
also use Low Country or Lowcountry to describe Charleston.
Those words are included for user convenience.