Charleston Area Annual Events & Festivals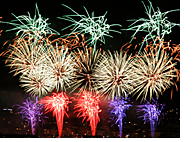 There is always a special
event happening in Charleston, South Carolina and throughout
the Charleston area.
For more information and dates of each event, visit the respective websites for details.
Events & Festivals

Our visitors often use misspellings and abbreviations for Charleston,
South Carolina including Charlston, Carlina, SC, So Carolina, So Car. Users
also use Low Country or Lowcountry to describe Charleston.
Those words are included for user convenience.