Charleston Plantations and Gardens.
As you plan your Charleston vacation, clear out a spot on your busy itinerary to tour some of the area's historic plantations and gardens. The entire Charleston SC area seems to be one continuous garden but some are extra special. You won't want to miss out on the unique southern experience that awaits you.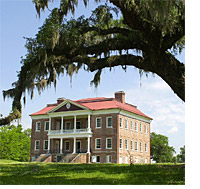 One of the must-see plantations is Drayton Hall – a true survivor. This plantation is the only one along the Ashley River to survive the Revolutionary War and the Civil War intact. Earthquakes, hurricanes, and even urban sprawl have threatened Drayton Hall but have yet to succeed. This gorgeous plantation, a National Historic Landmark, is surrounded by historic grounds that you can explore, including an African-American cemetery. The plantation home is open for touring and the 125 acres surrounding it are yours to wander.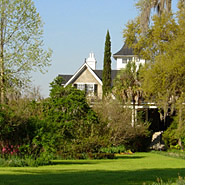 The Drayton family has played an important role throughout U.S. history. Their ancestral home is the Magnolia Plantation which is still under original family ownership with thirteen generations of families enjoying plantation life. Ten rooms of Magnolia Plantation are open to the public. A half-hour guided tour gives you a taste of the 19th century plantation experience. A one-hour tram tour takes you throughout the surrounding gardens where you'll see wetlands, forests, lakes, and marshes along with plentiful wildlife. Tour guides share the history and point out significant historic features including slave cabins. A nature boat tour is a terrific way to see the wetlands and learn about rice-growing. If you want to really experience the wetlands, try a self-guided walking tour along boardwalks and bridges through the Audubon Swamp Garden.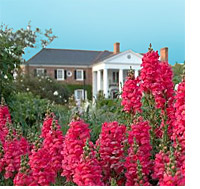 Boone Hall Plantation is a working plantation that takes you back into time. In fact, it's one America's oldest working plantations with over 320 years of crop production including cotton and pecans. You'll travel through a canopy of massive oak trees that line the approach to the home. Once you arrive, you can tour the plantation home, slave cabins, the smokehouse, dock house, stables, and gardens. Because Boone Hall is a working plantation, you can also visit their U-pick fields and stock up on peaches, strawberries, tomatoes, and pumpkins.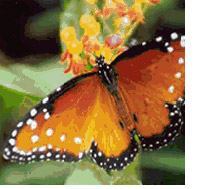 Cypress Gardens is a unique area that you simply must do! If you thought swamps were icky, you'll gain a new appreciation for them and the creatures who call the swamp home. You'll board a flat-bottom boat and float through the black water, navigating between the towering cypress trees. The calm waters are surprisingly soothing. Watch as dragonflies and butterflies flit about. The natural beauty here breathtaking however there's more to Cypress Gardens than mere beauty alone. You'll learn about reptiles, amphibians, and fish when you visit their Aquarium and Reptile Center. The aviary and the butterfly house promise an up-close look at birds and butterflies.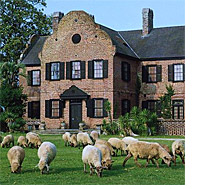 Middleton Place has a significant history as the home of four generations of Middletons including Henry Middleton who was president of the First Continental Congress, Arthur Middleton who signed the Declaration of Independence, Henry Middleton who was the governor of South Carolina, and Williams who was a signer of the Ordinance of Secession. This spectacular plantation and its surrounding 65 acres of gardens is another excellent example of Charleston plantation life. Tours include a guided house tour, a horse-drawn carriage tour, garden overview tour, African-American Focus tour, and nature walks.

Our visitors often use misspellings and abbreviations for Charleston,
South Carolina including Charlston, Carlina, SC, So Carolina, So Car. Users
also use Low Country or Lowcountry to describe Charleston.
Those words are included for user convenience.