Charleston South Carolina.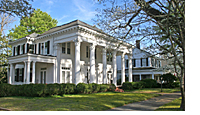 Charleston, South Carolina is a city dripping with southern hospitality, history, and the scent of magnolia blossoms. Your Charleston vacation will transport you from ordinary life back to an era of elegance, strife, and war. From sipping mint juleps on the porch to touring the grounds of Fort Sumter, your trip will be unlike any you've taken before.
Charleston was one of the first cities to pass a historical preservation ordinance which makes this area a national treasure. The city boasts so many historic sites that it's impossible to see them all in just one visit.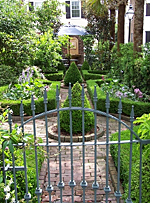 The Historic Downtown District is a well-preserved area that is often compared to a living museum. 18th century homes and plantations, museums, churches, galleries, and shops line the waterfront. You can take walking tours through the canopied streets and back alleys as well as into many of the historic homes and mansions.
Be sure to plan a stop at Fort Sumter where the first shot of the Civil War was fired. You'll need to take a ferry to the man-made island where the ruins of the fort still stand. You can tour these ruins after getting off the boat. You'll learn a great deal about the Civil War through various exhibits on display.
Another stop you must make during your stay in Charleston includes the Charleston Museum where you can learn the history behind this beautiful and well-preserved city. The Charleston Museum has a history of its own as America's first museum. It was built in 1773 and includes two historic houses as part of its legacy, the Heyward-Washington House and the Joseph Manigault House. These historic homes are National Historic Landmarks and feature furnishings from the museum's collection and close attention to detail. The Heyward-Washington House contains a priceless collection of Charleston-made furniture including what is considered to be the finest example of American –made furniture, the Holmes Bookcase.
The Charleston Battery is a public park dating back to 1837 that was fortified during the Civil War to protect Charleston from attack. Today you can enjoy the park, harbor views, cool breezes, oak trees, and lavish homes.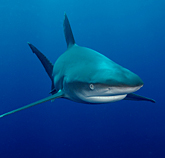 The South Carolina Aquarium features numerous exhibits and a spectacular view of Charleston Harbor through its two-story glass hallway. You'll see aquatic life representative of the various habitats of South Carolina including ocean, coast, saltmarsh, coastal plains, piedmont, and mountain forest.
Drayton Hall is a historic treasure that has stood the many tests of time including surviving the Revolutionary War, the Civil War, earthquakes, Hurricane Hugo (and others), and urban sprawl. Its architecture is considered one of the finest examples of Georgian-Palladian architecture in the U.S. In addition, the grounds are historic and significant. Here you can tour the house, walk along the river and marshes, learn about slavery, and spend time in the African-American cemetery.
See nature at its finest by spending some time exploring nearby Cypress Gardens. Flat bottom boats allow you to float through the swamp amongst towering cypress trees. This unique environment is breathtaking and calm. Back on dry land, you can wander the trails or visit the reptile center, aquarium, butterfly house, and Crocodile Isle and Aviary. This beautiful setting is also a terrific venue for weddings and special events.
The Gibbes Museum of Art is a historic art museum featuring visual arts depicting life in the Lowcountry and the South from colonial times to today. The museum is closed on Mondays. Admission is reasonable topping out at about $9 for adults with discounts for seniors and children. Educational programs, exhibits, and walking tours along with ongoing displays make this a terrific destination during your Charleston vacation.
Charleston is protected by a series of barrier islands which each offer their own unique flavor to the area as well as pristine beaches. Make sure to pack some sunscreen, a beach towel, and your swimsuit and take a breather from all the history.
Vacation lodging in Charleston features a wide variety of choices from Charleston Hotels to an abundance of historic homes that have been converted to romantic bed and breakfast inns. For extended stays in Charleston South Carolina, click here to discover a plethora of vacation rentals. Considering a permanent move to the area? Charleston real estate offerings include waterfront homes, single family homes, condos, executive homes, and luxury estates from the 19th century.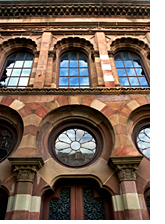 Charleston SC is a romantic city that still showcases the architecture from centuries ago. Evidence of it storied past and historical significance exists in every direction, so there are endless attractions and things to do in Charletston. From sightseeing, fine southern cuisine at Charleston restaurants, adventure tours and unique shopping, you'll soon discover that Charleston is the perfect vacation spot.
Also read overviews of Charlestons sister-communities including Mt. Pleasant, North Charleston, Folly Beach, Kiawah Island, Isle of Palms, Seabrook Island and other communities within Charleston County.

Our visitors often use misspellings and abbreviations for Charleston,
South Carolina including Charlston, Carlina, SC, So Carolina, So Car. Users
also use Low Country or Lowcountry to describe Charleston.
Those words are included for user convenience.