Folly Beach South Carolina.
Folly Beach is another one of Charleston's barrier islands. This six-mile long island boasts sand, sea, historical sites, a lighthouse, and a maritime forest. Add southern hospitality and charm to the mix and you have a Charleston dream vacation destination.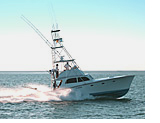 The Edge of America, as Folly Beach is affectionately called, boasts a variety of water sports including fishing, crabbing, shrimping, surfing, boating, and kicking back as the waves roll in.
If you think the east coast doesn't have surfing, think again. Folly Beach is one of the premier surf destinations on the east coast with waves pumping whenever a storm is passing through or hanging off the coast. If you're here for the surf, head to "The Washout" a popular surf spot courtesy of Hurricane Hugo's destruction. That's right, Hugo may have destroyed many homes but left conditions perfect for surfing in its wake. The wind blows through where homes once stood, creating a wind effect that causes waves to roll just right.
Other popular surf spots include Clouds, Folly Pier, 10th Street East, Piddleys, and the Old Coast Guard Base.
The Folly Beach Pier is a popular destination for beachgoers and fishermen alike. It stretches out over one thousand feet allowing you to enjoy magnificent views as the waves crash below. The two-story covered shelter is the perfect place to try to spot dolphins frolicking or simply watch the shrimp boats offshore.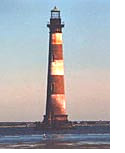 Just off the coast of Folly Beach, you'll see the Morris Island Lighthouse standing guard. This lighthouse was once connected to land but has gradually lost ground due to shifting sands and erosion. To see this unique sentinel, go to the northeast end of the island.
Lodging at Folly Beach is limited to beachfront vacation rentals and a single hotel. The island is primarily a residential enclave. Want a piece of Folly Island to call your own? The Folly Island real estate market features a variety of vacation homes, seasonal homes, and homes that are perfect for raising your family.

Our visitors often use misspellings and abbreviations for Charleston,
South Carolina including Charlston, Carlina, SC, So Carolina, So Car. Users
also use Low Country or Lowcountry to describe Charleston.
Those words are included for user convenience.